Come and join us for an awesome adventure at the ExCel Centre in London as we dive into Salute 2018 from the South London Warlords.
We're going to be talking to the traders, companies and of course the gamers here at the event who have brought some amazing new miniatures with them AND set up some fantastic games for you to play.
If you spot something on the list you'd like us to go and check out make sure to let us know in the comments!
You Could Win!
We're going to be giving away some awesome prizes from the companies here at Salute so if you want to be in with a chance of getting hold of some neat goodies make sure to Comment To Win On Each Individual Post and we'll be picking winners in the near future.
As always, make sure that you get involved and chat with others about what you've seen here at the event and we'll do our best to talk to as many people as possible!
Get involved!
Your Bloggers At This Event Were:
View All Blogger Updates
Welcome to Salute 2018! We've got lots of awesome stuff for you to check out today including a massive prize from 4Ground right off the bat!
You could win the full 6×4 Jesserai Landing Bay Table Kit!
If you didn't see it already we also announced the winner of the Confrontation Classic Bundle!
We're going to be checking in with them later in the day but make sure to get your comments dropped in below.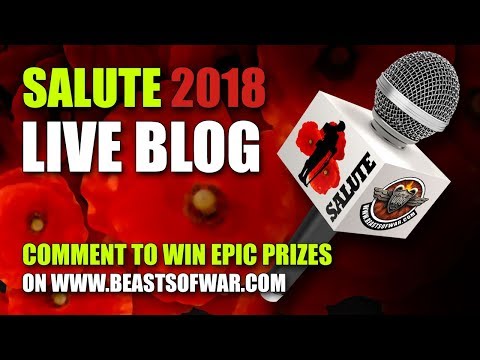 All of the participation games and vendors are getting their final bit of set up ready for the event here at the ExCel centre.
We have loads of awesome folks here to meet and we can't wait to delve in and bring you all manner of videos and more from Salute 2018.
Some guys have put together this awesome table for the Medjez Valley in 1943. This seems very apt considering we've been looking at the Americans In Tunisia as part of an article series recently.
The game uses Battlegroup Torch and shows a battle and the first advance of the 2nd Armoured Division!
Before the doors even open, traders and organisers are submitting entries to the painting competition…
I sense a theme?
Take a look at this 28mm representation of Japanese war!!
There's something awesome about the pageantry that is on offer when you see Japanese armies fighting on the tabletop.
We stop by with Nick & Richard from Too Fat Lardies to find out what's new from them – What A Tanker! has been doing very well indeed and they are going to be running a drop-in game here at Salute this year.
Comment To Win – What A Tanker! Rulebook & Tokens
As well as What A Tanker! they have Chain Of Command for you to enjoy and more!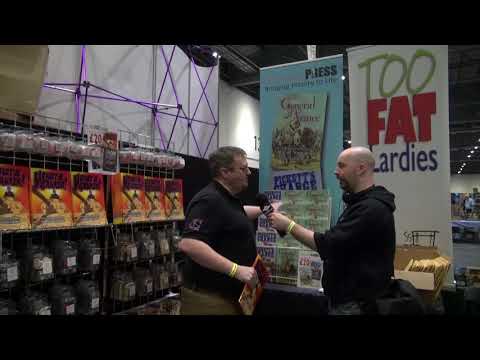 As well as What A Tanker! and Chain Of Command there was this splendid table that was set up by the guys at Too Fat Lardies for you to play General D'Armee.
This game gives you a chance to play out your battles from the Napoleonic era on the tabletop and it looks wonderful!
Check out Gollum! the water effects are amazing!
We sit down and chat with the guys from Bandua Wargames who have some stunning pre-coloured terrain which fits into all manner of different eras and genres.
Comment To Win – Full Shogunate Terrain Set
Make sure to take a peek at more of what they have to offer and delve into their extended range which includes accessories and more.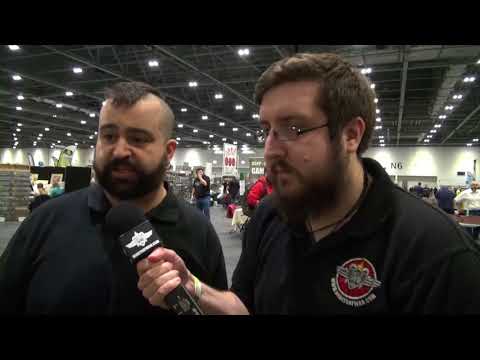 In May 1643, Borsetshire had been rocket by the catastrophe that had befallen the Parliamentarian cause at Lessie's Moor. Alderman Grundy's army had collapsed under the pressure of Prince Philip Frederick's Oxford House.
This is looking awesome in (what we suspect to be) 6mm and 28mm!
The county was now prey to the depredations of the Honourable Freddy's dissipated cronies!
We stop in with the wonderful folks from the Bexley Reapers Wargaming Club who have put together a wonderful gaming table which stands apart from the traditional historical and instead has you surviving against waves of zombies!
You have to get in, grab your stuff and get out – and just so you know, WE even have a card in the game which is neat.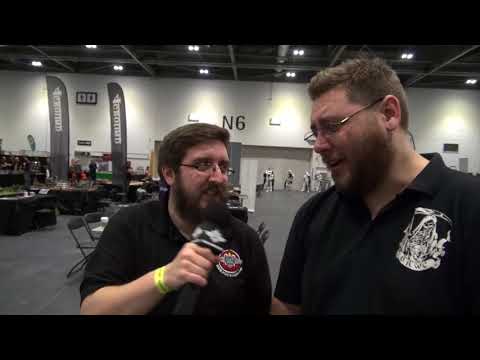 We got in yesterday and wanted to give you all a glimpse of what goes on behind the scenes for setting up Salute 2018.
Salute takes up a massive space, full of gamers and traders of all kinds. There's plenty to see and do, and it takes a huge amount of effort to get it all ready.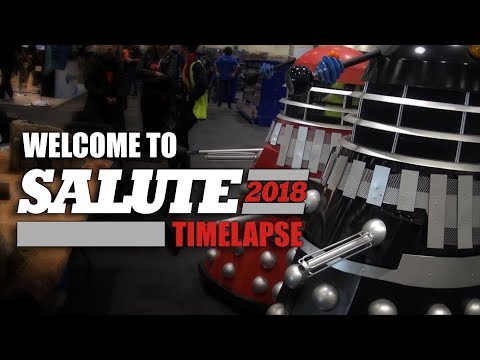 There are a huge selection of gaming tables and demo games being run at this year's Salute, ranging from firm favourites to brand new games getting their first outings.
Here are a few of the wide array of games you can find here today.
Hysterical Games have brought their new game Spitfyre to Salute, letting everyone get stuck into some fantasy aerial combat.
Comment To Win – SpitFyre Game!
They also have some exciting new goodies to show off for Panzerfäuste, with new minis on display, as well a look at some pieces that are on their way in the near future.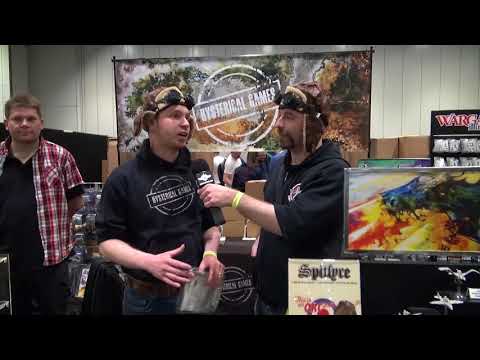 As entries close, the judges are already earmarking pieces for the shortlists.
Photo's of the shortlisted by category to come!
Award Ceremony at 3pm.
JoeK Minis are showing off their own take on the Greek legends of antiquity, updating them for a strange, Sci-Fi future.
Comment To Win – £25 JoeK Voucher
The models are beautiful, and range from re-imagined versions of classic heroes to the Greek gods themselves.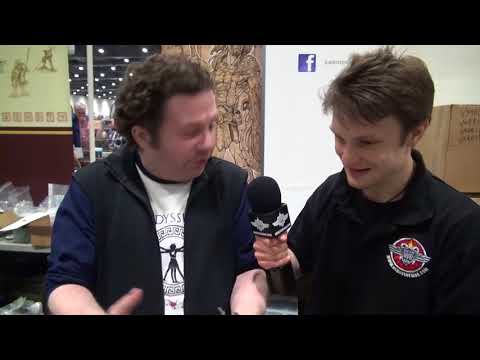 Wargamer are at Salute showing off their new dark historical fantasy game Anno Domini 1666, which will be coming to Kickstarter soon!
Comment To Win – Janine The Hussar Girl
They also have their game By Fire and Sword with them, and their new Hot & Dangerous range of pin-up model minis.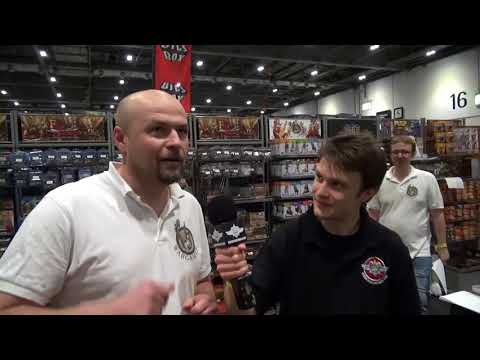 Paranoid Miniatures have their first outing for Mythos here at Salute 2018.
Comment To Win 2x Factions (Of Your Choice) & 2x Rulebooks
Make sure to get your comments in below and tell us which of the Mythos factions has caught your eye.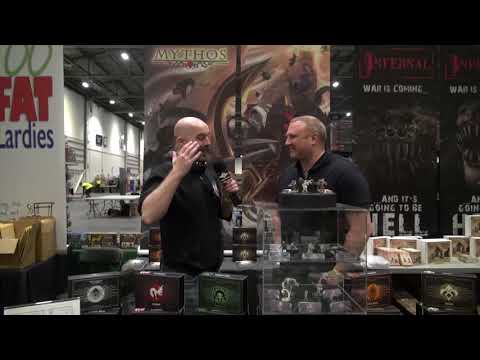 We dive into the final days of Amien 1918 here at the tabletop. This makes a lot of sense for those delving into the world of WWI on the tabletop.
The trenchworks look awesome here and it's great to see the fire and smoke belching out of the miniatures too.
Battle Foam is filling us in on what's coming as part of their range now AND delve into some awesome stuff that might be popping up for you to get soon.
Comment To Win – New Guild Ball Bag + Foam Insert
Have you been delving into Battle Foam and checking out their inserts?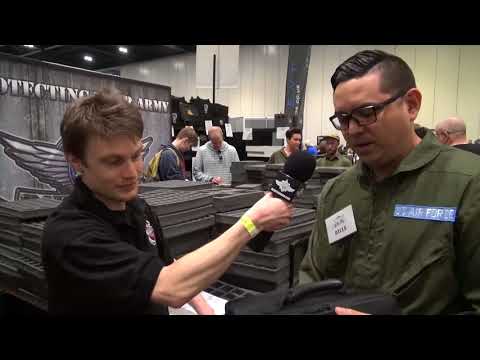 A handful of images from the shortlisted entries
Warlord Games have been showing us a lot more about Blood Red Skies which is a wonderful game we've been having fun within the office.
Comment To Win – Blood Red Skies Squadron Box
Let us know which of the factions you've been working on for Blood Red Skies!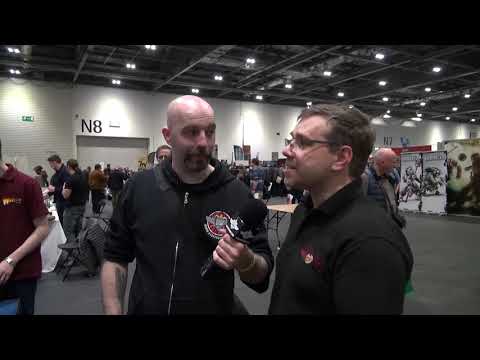 A handful of images from the shortlisted entries, including an entry from Richard Grey @DeamonRich on instagram.
A handful of images from the shortlisted entries, including Luke Wilson's Goblins!
We stop in with the guys at Baccus and talk about their small 6mm armies and what they've been tinkering with lately. Make sure to drop your thoughts down in the comments below.
Do you like these smaller scale armies as your preferred way of gaming on the tabletop?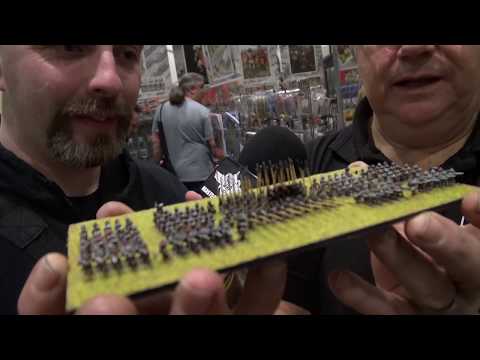 Images of all the shortlisted entries.
We love a bit of Blood & Plunder and so it was awesome to see this brilliant tabletop come to life before us.
As we take a look around this table, let us know if you've been building similar terrain projects for this wargame.
Boats just rule don't they?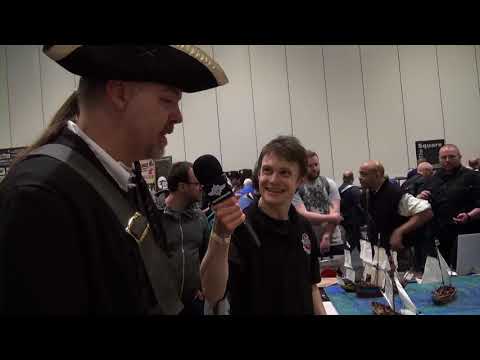 A handful of images from the shortlisted entries.
Images from all the shortlisted entries.
Images from all the shortlisted entries.
We stop in with the awesome Conquest Games to find out what they have planned in the near future and how their plastic range AND Fantasy collection has expanded over the past few months.
Comment To Win – Medieval Knights Plastic Set
We're loving how this range is looking, perfect for SAGA and of course your alternative Fantasy games too. Who wouldn't want some Robin Hood figures to skirmish around with?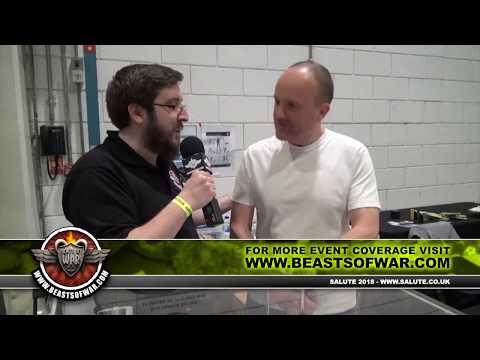 Images of the shortlisted entries.
A handful of images from the shortlisted entries.
It's time to stop in with Deep-Cut and find out about the awesome mats they have in the works. Loads of Guild Ball is on the horizon with themed mats for most of the teams.
Comment To Win – Ratcatcher's Guild Themed Mat
…it makes sense that we'd be giving one of these away doesn't it?! What kind of mats do you like from Deep-Cut?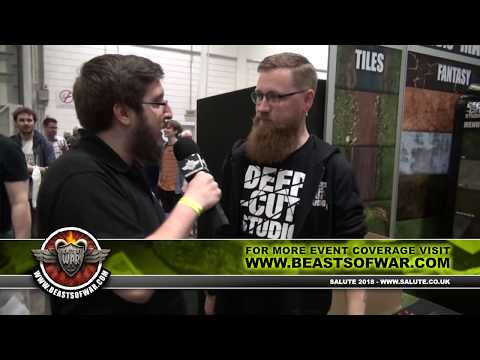 Images of all the entrants – this is last year's figure!
Images of all the entries.
A few images of some of the shortlisted entries, including one from Andy Wardle
Lance looks into the weird and wonderful world of the Twilight range with Mike and shows off what they have in their collection right now
Comment To Win – Akitiin Monster Miniature
We love the quirky and wonderfully original miniatures from Twilight and we think you will too.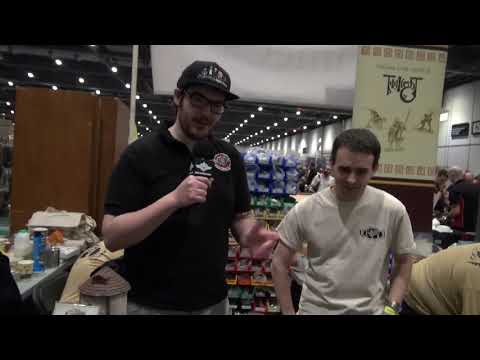 The last category… Sci Fi Unit, images include all shortlisted entrants.
The team at Gripping Beast do some amazing miniatures for those who want to get stuck into SAGA and Swordpoint.
One of their big additions is the new Saracens!
Comment To Win – Saracen Plastic Warband Set
Have you been delving into the Age Of Crusades range and playing some of the new SAGA?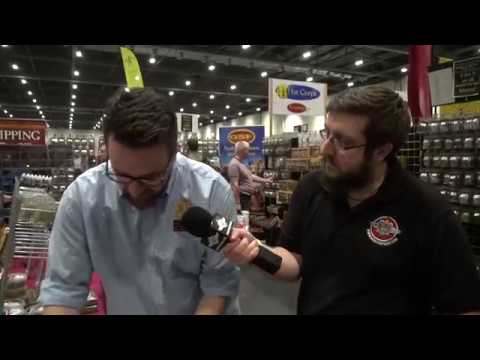 Code Orange Games have their amazing Sci-Fi game Collision to show off this time at Salute. They have some awesome mechanics for you to get stuck into which set it apart.
Comment To Win – 2x Faction Starters (Of Your Choice)
These guys have some awesome goodies for you to check out and a very dynamic game!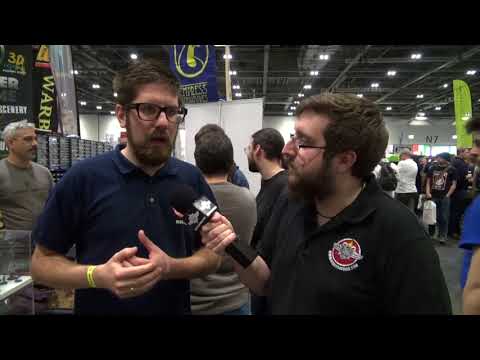 We had to stop in with Empress Miniatures to talk about just what they have been doing right now.
Comment To Win – T14 Armata Tank
These guys cover all kinds of awesome historical periods and of we'd love to know which one is your favourite!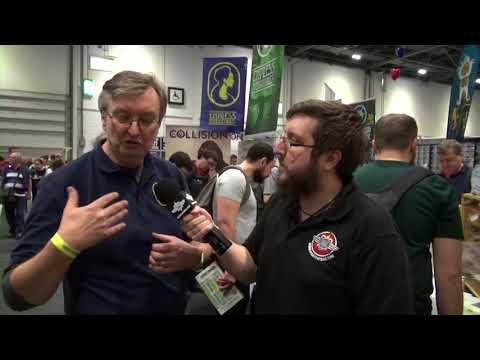 We wander into Spectre Miniatures' modern warfare range and see what's been going on with their new releases. Of course, those world leaders might be more appropriate than ever now.
Comment To Win – Fireteam Squad
Have you played much of their game? Gianna loves this one!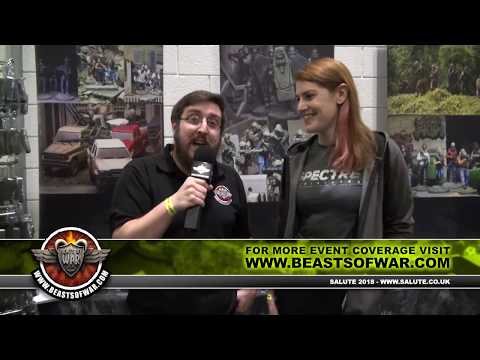 We just had to step in with the guys from the Royal Air Force crew and talk about the brilliant toy box game they have set up.
This is brilliant fun and JUST what you want from a big convention like this and their participation games.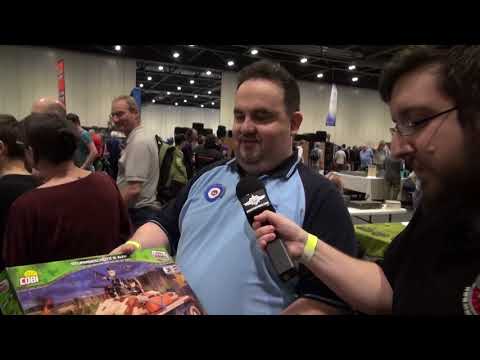 Sarissa takes us through a bunch of their new terrain, from their Japanese sets to the new Roman stuff they're producing to go alongside Gangs of Rome.
Comment to Win – SciFi Landing Pad Set
We also get a glimpse at some of their Sci-Fi terrain, which should be seeing some new developments shortly.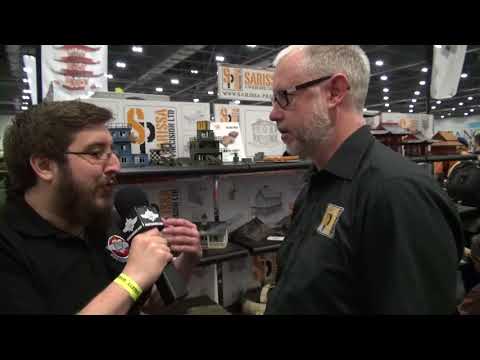 Steamforge is at Salute demoing their new game Godtear, which is currently live on Kickstarter.
They also have plenty of new goodies for Guild Ball, with the Ratcatcher's Guild Paying the Piper set kicking off for pre-release.
Comment To Win – The Ratcatcher's Guild Paying The Piper Set
Which is your favourite Guild Ball team?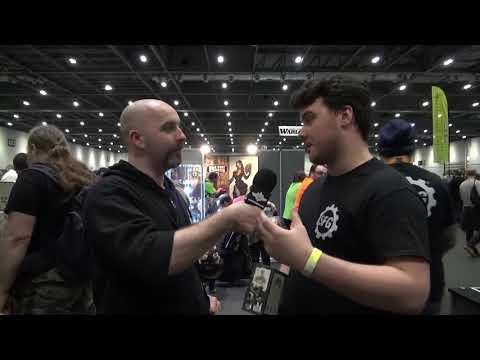 Crooked Dice have been demoing their 7TV games, with everything from the Teenage Mutant Ninja Turtles to a look at their upcoming new game bringing the 7TV mechanics to the post-apocalypse.
Comment to Win – A Buggy
What sort of setting would you like to play in 7TV?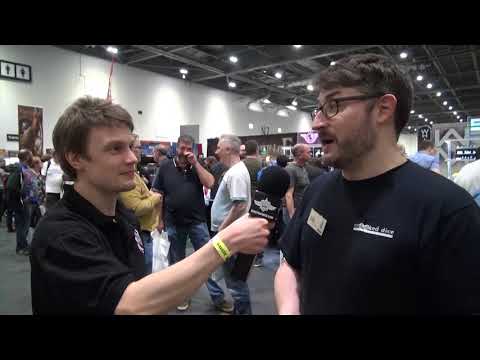 White Dragon has brought out new minis for their modern warfare range Courage in Contact, with a platoon of Brits and some previews of some more models to come, all sculpted with a focus on capturing the realistic stances of soldiers in combat.
Comment To Win – British MkVI Infantry Platoon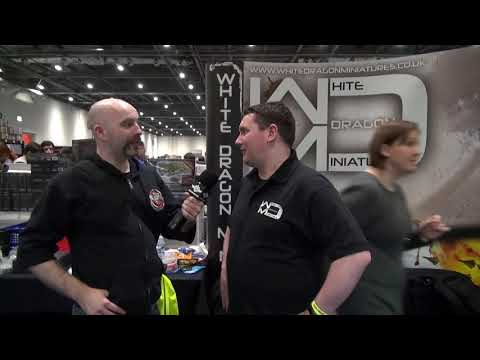 Maidstone Wargames have set up their gaming table recreating the Zeebrugge Raid carried out by the Royal Navy on the 23rd of April, 1918.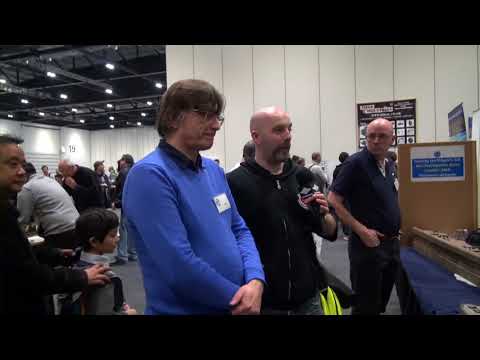 Warploque have brought out their new Trouble in the North minis for ArcWorlde, including their fantastic new monsters, bringing an original twist to some fantasy staples.
Comment To Win – Your Choice Of A New Faction Starter Set
Which faction will you be choosing?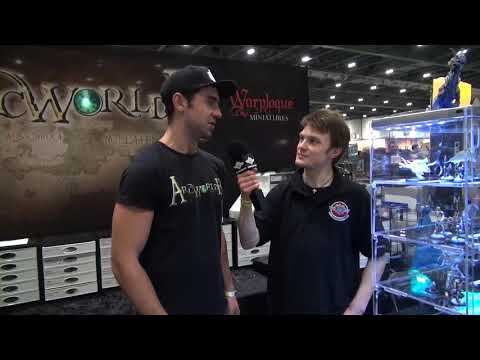 FireForge have a chat with us about their future plans for their upcoming new fantasy game, and some of the new models they have released for their historical range.
Comment To Win – Foot Knights Plastic Set
Delve into this new kit and let us know what you think of their future Fantasy plans.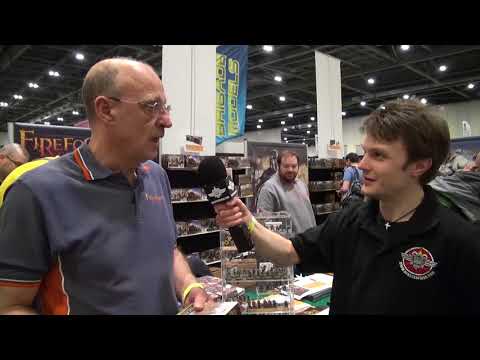 Best in Show – Richard Gray for his Large Scale Entry
Historical Single – Polish Winged Lancer – Daniel Moureal
Historical Unit – French Hussars – David Felviy
Historical Other – WWII Diorama – Steve Perry
Sci Fi Single – Space Marine Capt – Paul Norton
Sci Fi Unit – Blood Angels – James Otero
Sci Fi Other – Knight Lancer – Richard Gray
Fantasy Single – Gaunt Summoner – Paul Norton
Fantasy Unit – Fisherman's Guild – Christian Woodward
Fantasy Other – Turtle with Shell – Andy Wardle
Large Scale – Abyssal Warlord – David Soper
MIsc. – Grot-Cha – Mark Lifton
Junior – Space Marine – Alexander Bermer
Salute Figure – Charlie Kirkpatrick
Battlefront has plenty of cool new goodies to show off at this Salute, including the Free Nation book, and the new double-sided mat. They also had Firefly: Brigands and Browncoats, which has been flying off the shelves.
Comment To Win – Armoured Fist Book, Command Cards, Unit Cards, Churchill's Kingforce
Come and delve into what they have to offer and we'll see where things go!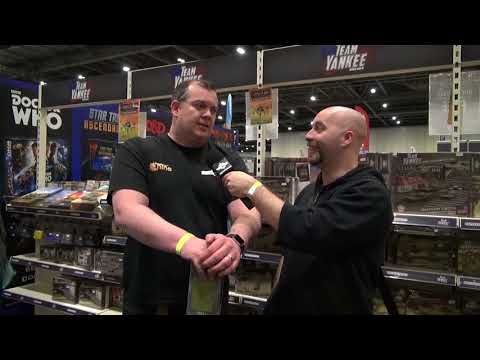 We stop in with the awesome Art Of War and look at their stunning tokens and terrain that they have to show off.
Comment To Win – Industrial Sector Terrain
These guys do some ace Shadespire Tokens which you NEED to check out. Make sure to stop by their website if you've liked the look of something they've done!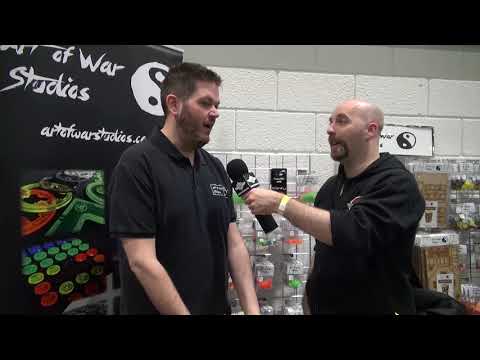 Oathsworn Miniatures talk to us about the latest news for Burrows & Badgers, their future plans and more. Sci-Fi game anyone?
Comment To Win – Burrows & Badgers Rulebook + Exclusive Scenario & Mouse Miniature
Can you tell Ben loves this game? Drop your thoughts on it below and look out for the review soon.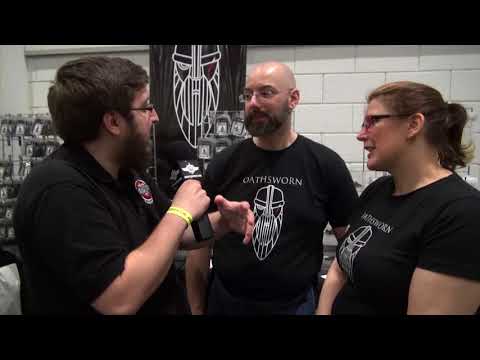 Rob from Mantic Games and James from Needy Cat talk us through what you can expect from the Hellboy Kickstarter when it hits very soon.
Comment To Win – Star Saga
Make sure to drop your thoughts below on what they're saying about Hellboy and if you're going to be leaping on the back of this Kickstarter.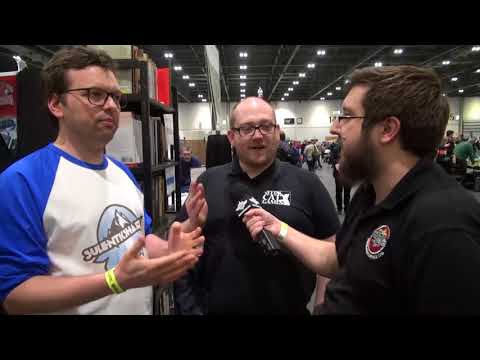 There is LOADS going on with TTCombat and we just had to find out the status of Dropzone & Dropfleet Command as well as the news on Carnevale and more.
Comment To Win – Dropfleet & Dropzone Commander Starter Set + 6 Sandstorm Terrain Kits
Are you getting stuck into the new Rumbleslam! expansions?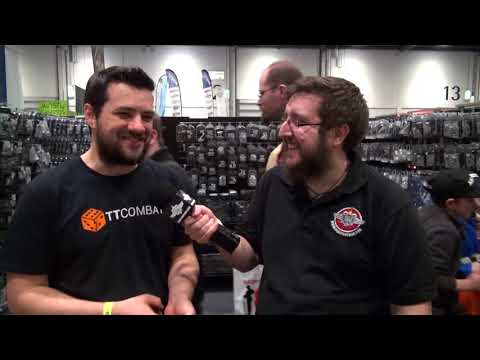 One of the demo games that you could have got stuck into at Salute was this epic BattleTech game which was done by 4Ground.
You'll see more about this in a video which is coming up!
We stopped in with Great Escape Games to find out about their new game which is 1914! This great game scales down and is a bit of a departure from their regular 28mm skirmish games.
Comment To Win – 1914 Rulebook
Will you be delving into this new game and giving it a go as an alternative WWI ruleset?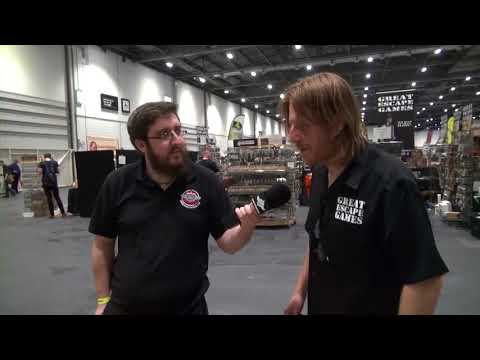 We stop in with Cad and talk about the new stuff from them for 4Ground. We have their ace Star Wars terrain, more for the Homeland Apocalypse and beyond that some news on Fabled Realms.
Comment To Win – Full 6×4 Jesserai Landing Bay
Have you delved into Fabled Realms?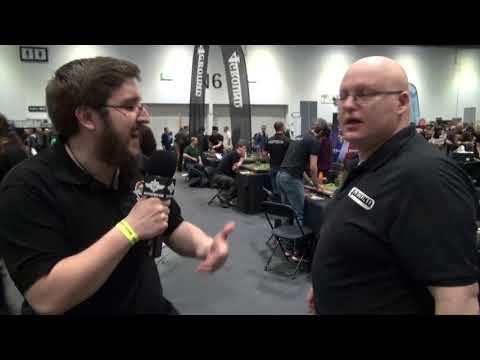 Modiphius talk to us about some of the new lines they have coming out for Wasteland Warfare as well as the new crews for Star Trek: Adventures.
Comment To Win – Star Trek Adventures Crew Set Of Your Choice
Have you checked out their role-playing games and more?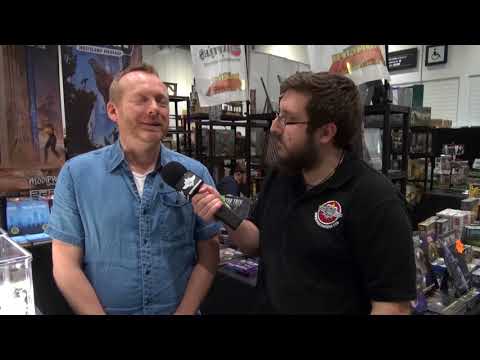 I wanted to finish off a bit of a look at some of the tables from this year's Salute and this great table.
There were lots of little scenes for you to get stuck into and explore on the tabletop.
Richard Grey got best in show here at Salute and as you've been taking a peek at this work throughout the live blog across today thanks to Peachey.
So, we have a quick chat with him – make sure to check out his instagram and patreon!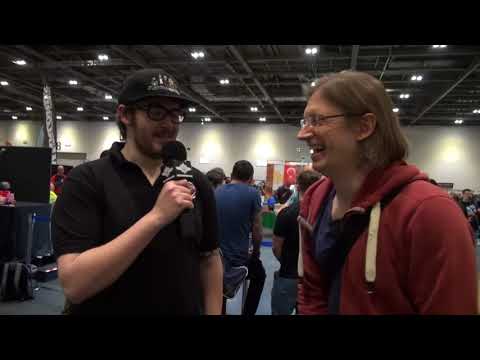 We hope you enjoyed following us as we talked to the different vendors and more that popped up here at Salute. As always we can't cover everything BUT we hope we gave you a good look at how this event feels when you're here.
There are LOADS of prizes for you to check out AND hopefully, some of the news we heard here will get you excited.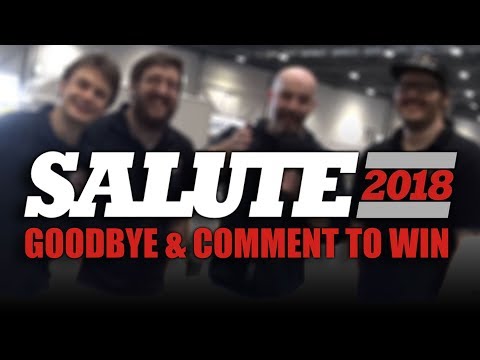 So, we thought we'd have an ad-hoc look through some of the swag we picked up. We'll go into more detail later in the week but it looks like Ben has convinced the guys to go in on Burrows & Badgers…
What did YOU pick up from Salute?