Join us this weekend as the Cold War goes hot and we take a look at Battlefront's new Team Yankee game. The US are facing off against the Soviets in Lloydislavia where we're building the armies and then learning how to fight with these new rules.
You Could Win!
If you comment on any post from this Live Blog you could be in with the chance of winning a Team Yankee Two Player Starter Bundle.
The bundle contains
Two Team Yankee Rulebooks
US Starter Set – Bannon's Boys
Soviet Starter Set – Potecknov's Bears
– Special Thanks To –
Battlefront / Army Painter / 4Ground
Have fun joining in with the fun this weekend!
Your Bloggers At This Event Were:
View All Blogger Updates
Come and join us for the Team Yankee Boot Camp. We're going to be talking with some of the Boot Campers and also have some fantastic competition prizes to give away.
You can find out more details above and get stuck into the spirit!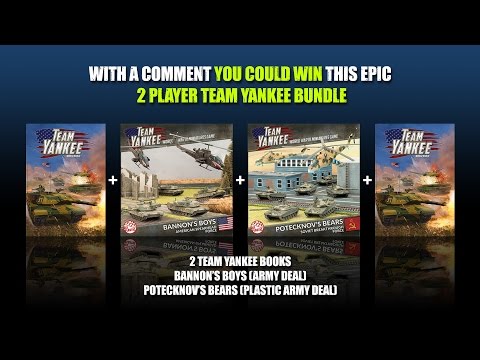 The Boot Campers have begun putting their models together and some of them have made some great progress.
All of the kits are either the plastic ones you'll be getting at launch or resin pieces made especially for the Boot Camp.
Some of the painted models we've had over from Battlefront show just a taste of the action we're going to be seeing this weekend.
Also, let's not forget our glorious leader of Lloydoslavia!
We've been working hard here and some of the vehicles have already come together nicely. You can see the work that's going into making a lot of tanks, helicopters and more…
What is your favourite vehicle from the range so far?
If you're going to playing Team Yankee then you need a good soundtrack. With that in mind we have the first of our entries into the playlist of awesomeness. Iron Maiden with Two Minutes To Midnight!
Comment below with suggestions for what other songs we should include in the playlist and you'll get a mention on the Live Blog!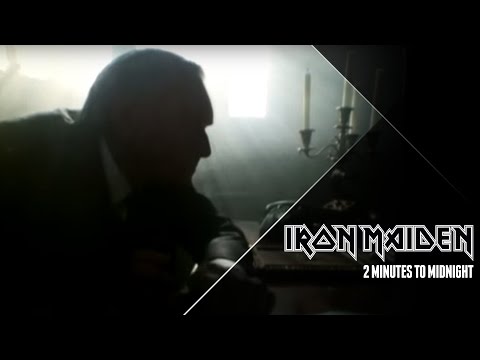 The work continues with a lot of the Boot Campers working on their massive amount of tanks and choppers they have. It's like a proper Soviet factory in here…
Which side would you have picked; Soviets or US?
We're here with both buggeroff and redshane from the Boot Camp to talk with them about why they chose the US are their faction of choice this weekend…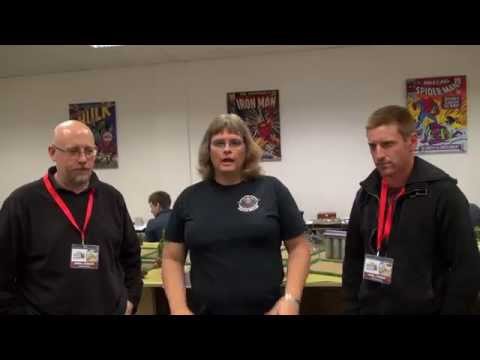 Now we're moving on to chat with oriskany and brucelea about their Soviets! They have picked a faction packed with awesome HINDs and more…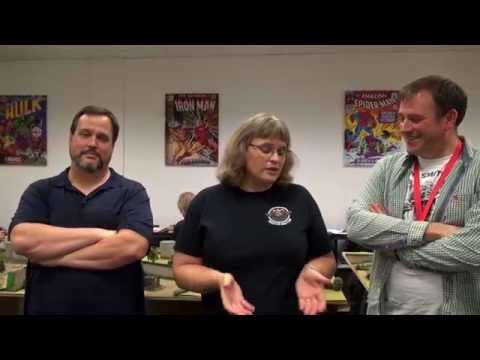 Give us your thoughts as to who would win the conflict between the Soviets and the US…
Who Would Win The Team Yankee Conflict?
Loading ...
We're sitting down with oriskany and Anders from Battlefront to talk about the HIND Helicopter which is a rather epic looking piece of kit…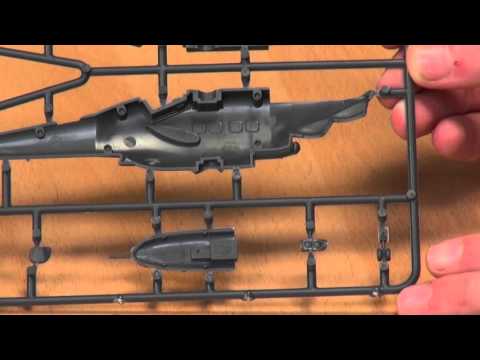 The crew here have been doing exceptionally well at putting together the kits from this weekend and the armies have been coming along nicely…
It's time to roll into the fighting with the M113 APC which has also been dubbed as the 'battle taxi'! Come and learn more about the history of it and how the kit goes together…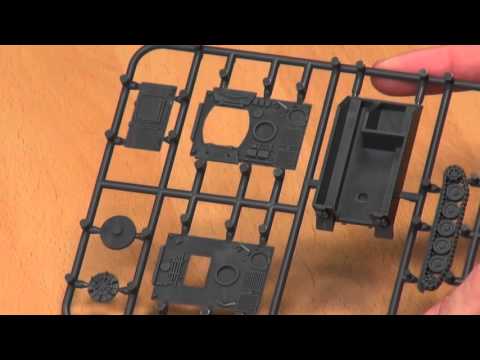 Thanks to mo3355 for this one. Had to add this to the collection; can't be doing without Ozzy Osbourne!
It's time to roll out one of the big tanks from the Team Yankee bundles they have picked up this weekend at the Boot Camp. The Abrams is an awesome tank!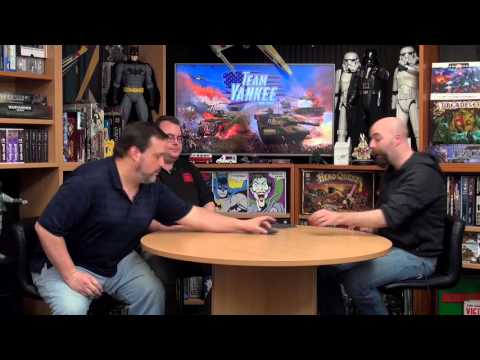 Even as the evening moves on we've got Boot Campers continuing to arrive and getting stuck into their Team Yankee goodies…
Anders from Battlefront is giving folks a helping hand too!
If you can get Archer out of your head you can listen to this pick from aidhe and nakchak as another addition to the Boot Camp Weekend Playlist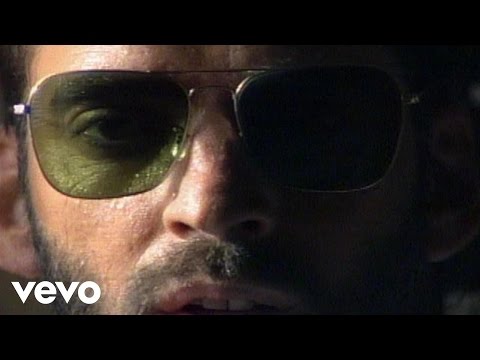 The Cobra is a fantastic chopper for the Americans which will be zooming forth with weapons hot to take out both tanks and infantry that get in its way…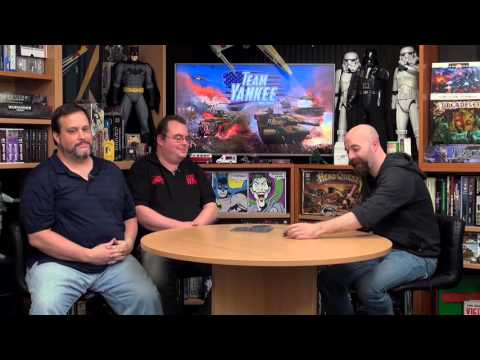 With some people finishing the building of their models they get a quick taster of the rules from Anders on how the Team Yankee game plays…
We're back with buggeroff and redshane to talk about the progress they have been making on their US models for use in Team Yankee.
Which of the Team Yankee models are you going to be building first?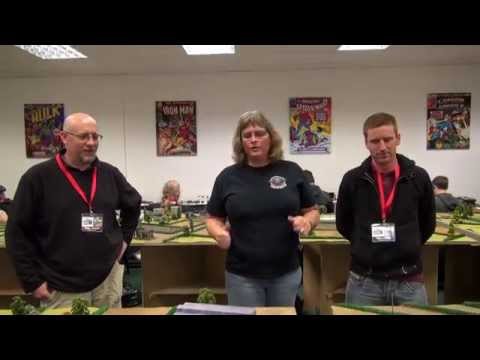 It's time to work out which is the best Chopper with another poll. Vote now…
Which Was The Coolest Chopper?
HIND (38%, 102 Votes)
Cobra (11%, 29 Votes)
Apache (42%, 111 Votes)
Lynx (9%, 23 Votes)
Total Voters: 265 (Log In to Vote Now!)
Loading ...
…now it's time for another round of questions to the Soviet guys building their tanks and helicopters for gaming tomorrow. Oriskany and brucelea have a chat about their experience with these kits.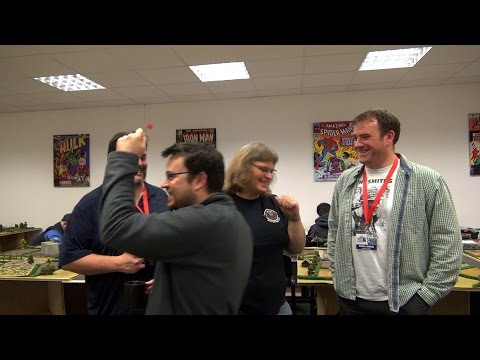 It's time for another suggestion from nakchak with Nuclear Assault and Critical Mass. I think this is rather fitting as a portent of the destruction that will be coming tomorrow…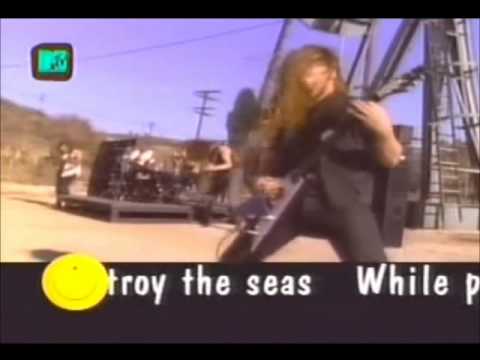 Lloyd, John and Warren get chatting about some of the terrain that they have been working on for the Boot Camp. We'll be talking urban buildings, industrial terrain and of course…
…flags!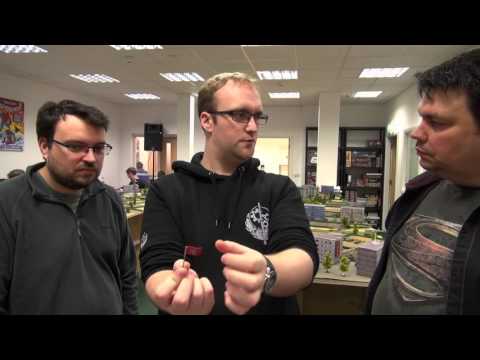 See what you think of some of the finished miniatures from this session of building. Community member hegemongary has been working hard…
We're going to be giving you a bit more information about the history behind Team Yankee and in particular the kit that the Soviets were wearing at the time.
Gianna is joined by Lewis and oriskany to have a quick chat…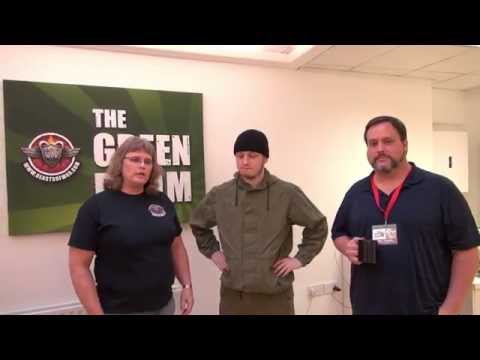 Everyone is hungry and will be tucking into some hot dogs and chips! I would say this is a very appropriate American meal to get stuck into for tomorrow…
…so what kind of grub 'should' we have for the Soviets tomorrow?