Welcome to our UK Games Expo Live Blog from Birmingham in the UK! We're going to be delving into all the goings on here at the event across the NEC and Hilton Metropole across the weekend.
Join us for all manner of board, card, and miniature gaming fun as well as a visit to some of the seminars and more. There's even a Viking Village being set up around the lake!
What's On & Helpful Links
To give you a rundown of what's happening at the event we have some helpful links for you…
We hope to meet up with you all at the event to so if you see us around make sure to come on over and say hi.
Prize Pool – Comment To Win!
Make sure to also comment on the various posts throughout the Live Blog to be in with the chance of winning some great prizes.
Are you joining us?
Your Bloggers At This Event Were:
View All Blogger Updates
We're here at the UK Games Expo and we've got some awesome games and more to delve into as we find out what's happening at this amazing event here in Birmingham at the NEC.
We can't wait to get talking with you all and finding out more about the games that are offer.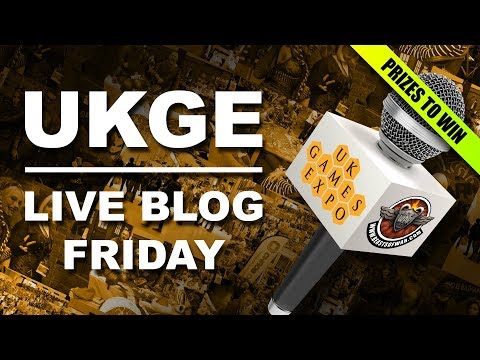 We took a few snaps of people already getting stuck into their gaming and perusing the different stores in search of the new game to add to their collection.
The atmosphere is really friendly and it genuinely feels like the right place to be this weekend as a board gaming fan.
We talked with Nick about his comedy card game, Modern Horrors, which takes some of the troupes that you will be used to and delves into them on the tabletop in this mash up of Cards Against Humanity and Top Trumps.
If you like the sound of this you're not going to miss him when he's around in that golden jacket!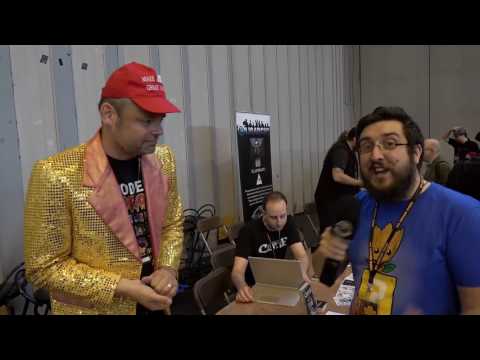 One of the big things about the UK Games Expo to consider is that they have so many ways for you to interact and play the games that are on offer.
So many of the vendors have plenty of demos to try out and there are also large areas where you can play the games you've bought, try out new ones with new people and just enjoy yourself.
We get to chat with Spiral Galaxy Games about what they've got here today at the event.
One of the big games they have to show off is the prototype for Mars Rover but they are also delving into some Cthulhu mysteries with Mythos Tales.
We reckon you should come on over and check these folks out. Maybe you could take a closer look if flowers are your thing too!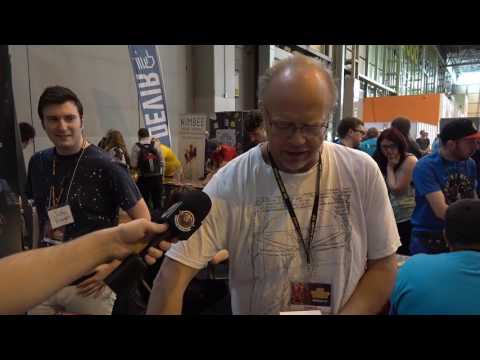 We stop in to find out about the Zombie Babies that are invading the tabletop here at the UK Games Expo.
Come and find out more about this game with Dawn as she sits down to delve into what's behind the mechanics of this quirky card game.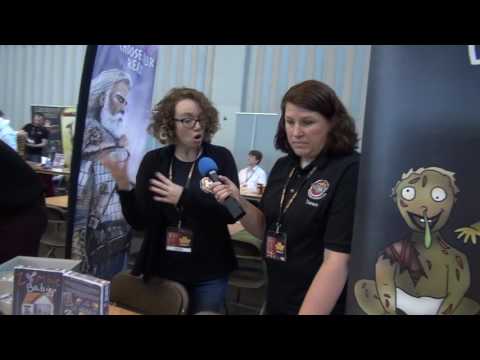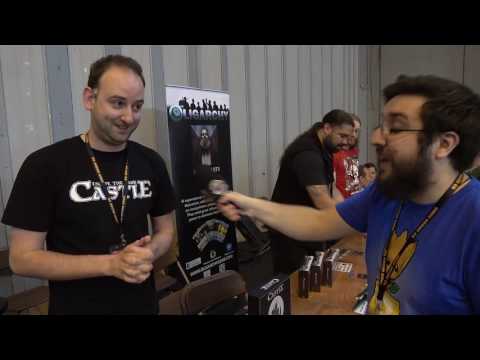 We talk about War Nine Realms and delve into how this game works on the tabletop with Dawn.
What do you make of this one? Drop your thoughts below in the comments and then maybe delve in and work out if you can fit a demo game in over the weekend.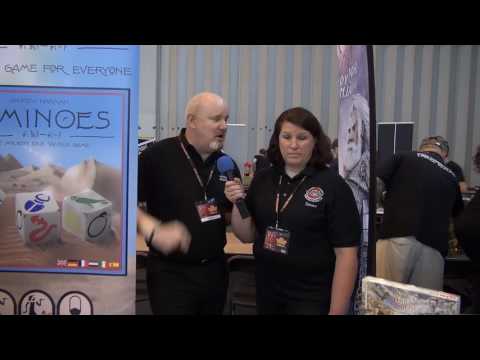 We got a chat with the legendary Ian Livingstone as the weekend comes to life here at the UK Games Expo and chatted with him about his plans for the event and what he's looking forward to.
As a massive board gamer he has plenty to dive into and he'll also be signing Fighting Fantasy books AND talking about his time in the industry.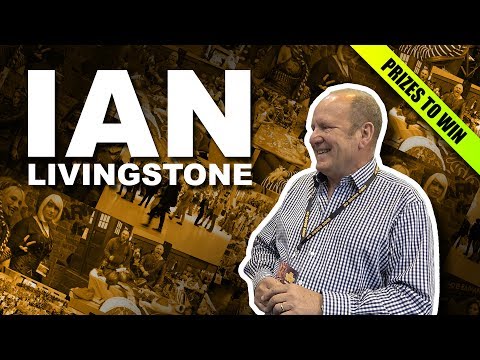 We're now beginning to send our teams out into the crowds to see if they can find some of the gamers here at the event to talk to.
Make sure to stick with us throughout the weekend as we build on this and start exploring more of the quirky aspects of this show from the gamers and the designers.
Raku Games, as well as actually working to bring a board game to the tabletop, are really focused on making sure that more of us get stuck into actually working on and indeed playtesting games.
The sense of community is something that is prevalent throughout what we do as gamers and so a company like Raku are great for the kind of focus we need.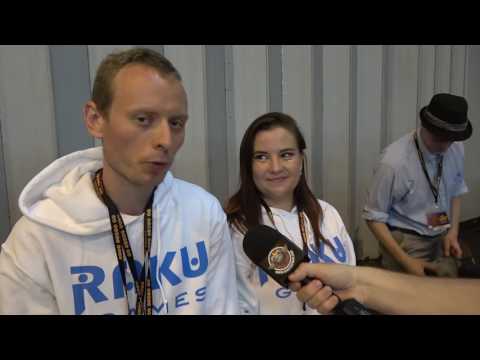 If you're into your My Little Pony, or you have younger role-players and gamers around you then you might want to check out Tails From Equestria from River Horse.
This RPG now has its core book plus new expansion content and stories for you to delve into.
Have you given this a go?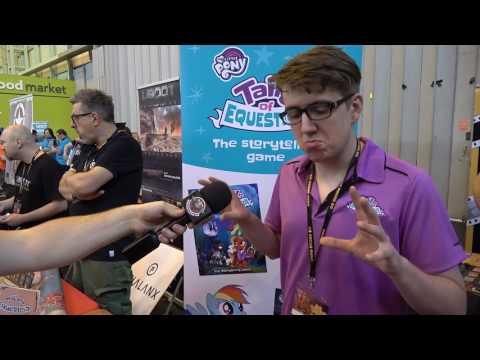 "

It's Only Friday And There's Already So Much To Show You Guys!

"
Monolith are here showing off their new Batman Board Game which should follow in the rather awesome footsteps of Conan later this year.
Make sure to delve in and tell us what other games are hitting the tabletop across the next few days.
Delve in with Dawn and find out a bit more about Ominoes which uses dice in a particularly interesting way on the tabletop.
Will you be checking this one out when you head out and explore the rest of UK Games Expo?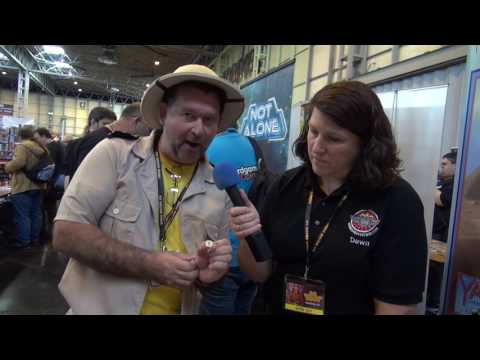 If you're starting out as a DM or GM then you might not want to have to try and work out where to buy your miniatures. Well, Harps Corp are showing off some plastic and wooden components to help out.
As well as the miniatures you see here, including Dragonborn and Tieflings, they are also designing tables, screens and more.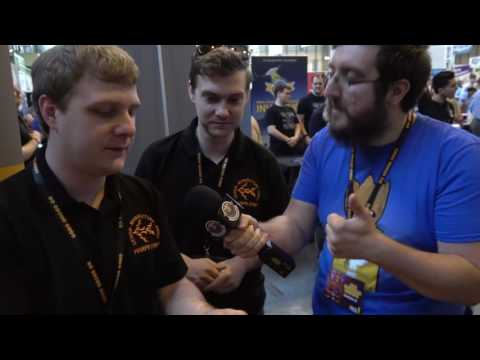 We talk about what makes for a good Games/Dungeon Master with some of the best here at UK Games Expo.
It's a delicate and fine art, sometimes a thankless task too, and so when you get a good Games Master you should certainly make sure you give them their due!
What do you think makes for a good GM/DM when you get to the tabletop?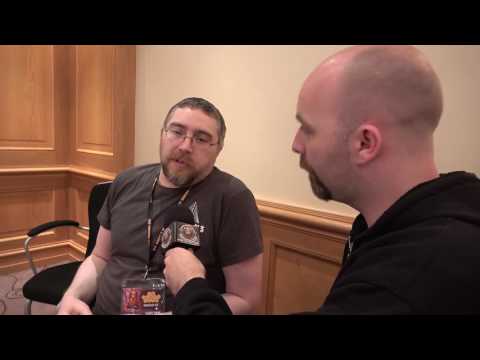 Dawn sits down to find out more about the FAITH RPG and explore this game which blends some awesome role-playing aspects with card game mechanics familiar to those who have played Malifaux.
Will you be delving deeper into this game and giving it a go with the new expansions and core book?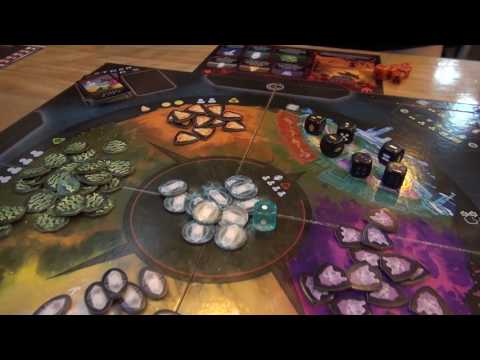 Come and delve into the Viking life down on the beach by the lake here at the UK Games Expo.
You can come on down and find out what's going on with them as they delve into the historical aspect of things. We've got a video coming out later tonight too!
We step in and find out about what's happening with Cabo, a bluffing and deduction style game which could be a great option for those who aren't into some of the heavier board games out there.
They also have an alternative option for you with Mission Combat which you can play here at the event.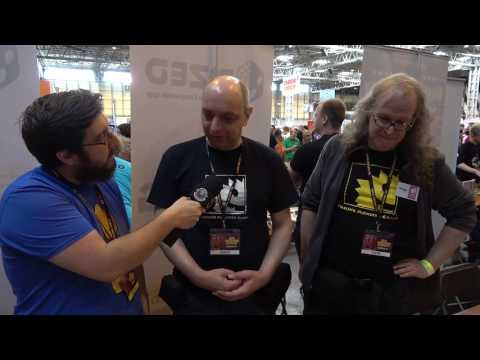 We promised you a video and here's us meeting with the Vikings down on the beach here at the UK Games Expo.
It's great to delve into some history here and learn about the different games that the Vikings might have played during the period.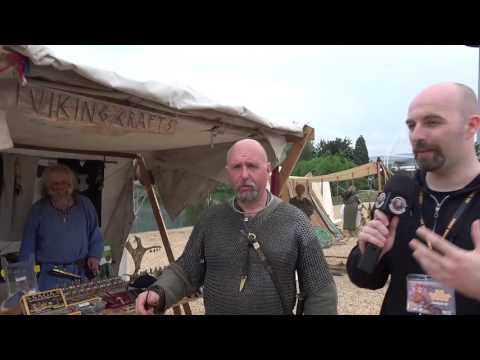 Bug Off was a game designed by this young gentleman which was in an effort to take us outside so that we could enjoy a bit of nature whilst we game.
So, Dawn got to sit down with him and find out more about what he's been up to and explore the game mechanics.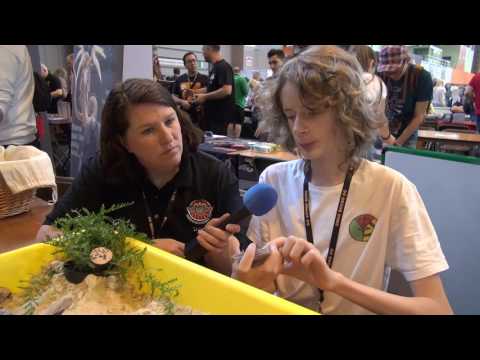 Make sure to join us this weekend and play some games. It's been great to delve into what's been happening here as we find out all about the things people are sitting down to demo.
Look ahead to much more across the next few days.
Showing off some great artwork and some neat mechanics this could make for an awesome time on the tabletop.
Find out more from the designer and the artist behind the Temp Worker Assassin game which is here at UK Games Expo.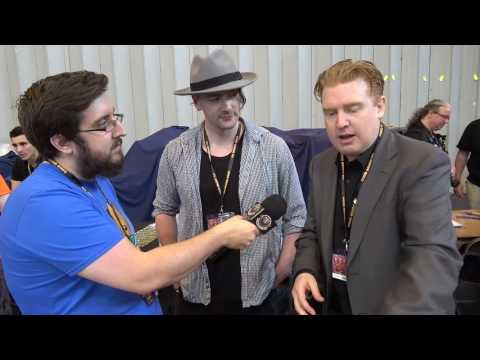 "

What Swag Have You Picked Up Today?

"
One of the best things about the UK Games Expo is the Board Game Library where you can pay a small fee and try as many games as you like from their collection.
So, come and give this a go over the weekend and see if anything takes your fancy. THEN you can go and snap up some cool games from the vendors.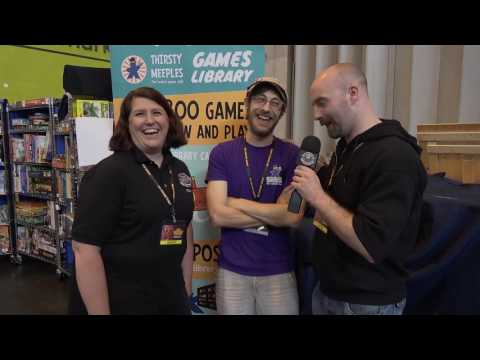 We've stopped in with Games Workshop to play through a Demo Game of the new Warhammer 40,000 8th Edition.
This new version of the game and Dark Imperium, that we're using now, is now available for you to pre-order from the Games Workshop webstore.
Let us know what you think of the key mechanics on display here and if you're going to be getting into the game.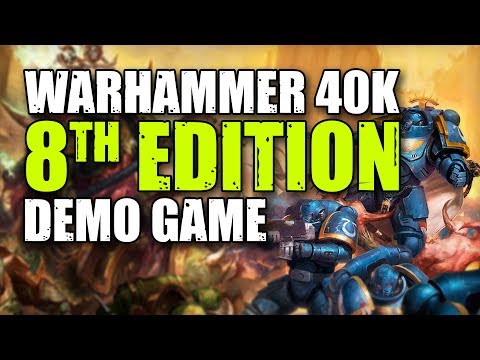 If you're interested in a great game with an awesome theme then make sure to check out Ghostel where you play ghosts working together to scare fellows out of the rooms of a haunted hotel.
There are some special guests, plenty of quirky tactics and more to look forward to.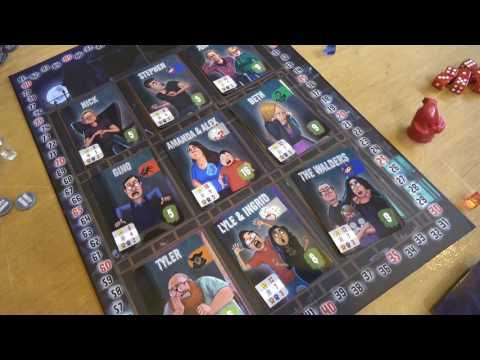 If you're a fan of the Weird World War side of things then you'll want to check out what the folks behind DUST 1947 are showing off this weekend.
As well as plenty of the current range they might be showing off a few of the new models coming your way too.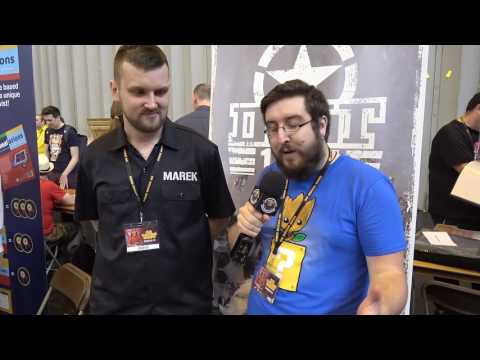 We stop in with the designers behind this fascinating Submarine-style game which would be great for anyone looking for a cool cooperative experience.
Are you going to come and give this one a go? We really like the fact that it has the real time aspect running alongside it and the digital element too with the app.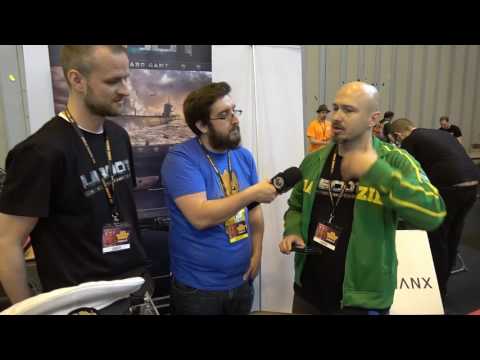 So that's us for the end of Day One folks. We will be back with you tomorrow to get stuck back into more awesome gaming.
Stick with us!